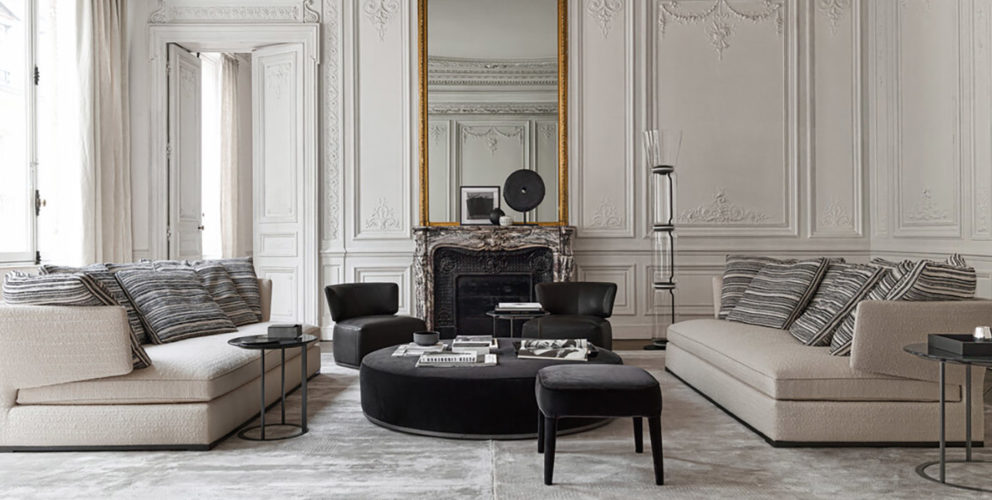 Overview
Amoenus Soft Ottoman by Antonio Citterio for Maxalto is a member of a family of seats with a strong personality offering great comfort, including a linear sofa in two sizes, modular elements to create corner sofas, and a circular and swivel sofa that can be used as a mid-room highlight piece. The upholstery is available in fabric with eco-leather profiles and in leather with refined "profile" stitching.
The circular ottoman is available in two sizes.
Materials
Tubular steel internal frame with steel profiles
Shaped polyurethane of different density internal frame upholstery with a polyester fiber cover
Shaped polyurethane of different density seat cushion upholstery with sterilized down and polyester fiber cover
Die-cast aluminum lower edge
Thermoplastic feet
Fabric (eco-leather profiles) or leather (envelope stitching) cover
---
About Maxalto
Founded in 1975, Maxalto is a collection of neo-classical furnishings with modern sensibilities. Made in Italy with unmistakable timeless elegance, the collection is designed and coordinated by the renowned Italian architect and designer Antonio Citterio.