In honor of International Women's Day, and Women's History Month, which is celebrated every March, we're taking a look at the practices of female designers represented in the Studio Como collection of modern furnishings.
But first, a little background. International Women's Day began over 100 years ago. The decision to inaugurate the holiday was made in 1911 in Copenhagen—coincidentally, a place steeped in modern design history—and in the century since, it has given us a welcome, albeit brief, opportunity to celebrate pathbreaking women in every field and industry.
Domestic space has long been considered the realm of women, and yet female practitioners have been sorely under-recognized for the significance of their contributions to architecture and design. Iconic female designers like Ray Eames, Greta Magnusson Grossman, Tove Kindt-Larsen, Charlotte Perriand, Anni Albers, Eva Zeisel, Eileen Gray, and Florence Knoll are responsible for creating movement-defining works that propelled modernism into the twenty-first century.
While there are more women in design to consider than days in the month, March gives us a chance to pay homage and advocate for greater gender parity in the field. And, the chosen month is fitting: "March," a vibrant and renewing time of year, and also a verb, an action to take for establishing equity and inclusion for all contemporary furniture designers everywhere.
Female Designers in Our Collection
Nipa doshi
Nipa Doshi, the designer behind B&B Italia's Bay Sofa and Armchair, was born and raised in India. Doshi studied at the National Institute of Design (founded on the Eameses' principles) before going on to the Royal College of Art in London, where she met her business partner and spouse, Jonathan Levien. Doshi's designs are known for their hybrid combination of structural precision and visual opulence.
Charlotte perriand
French architect and designer Charlotte Perriand is an icon in furniture design. After studying with high modernists Le Corbusier and Jean Prouvé, Perriand took a turn to focus on egalitarian and populist expressions—a move that can be seen in her material shift away from chrome (used in the LC3 Fauteuil Grand Confort Durable armchair) and toward wood and cane (see the Rio coffee table). One of her most famous designs is a chaise lounge made to match the human body's curves (pictured above).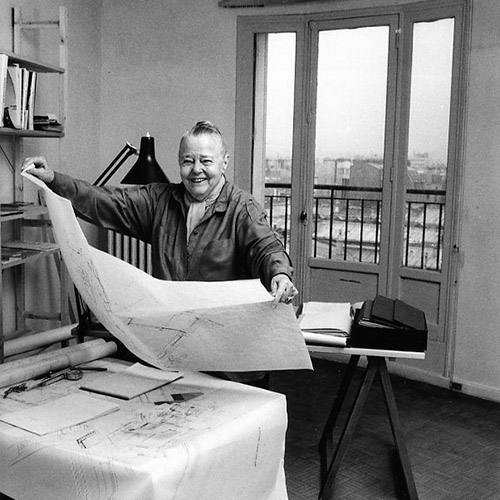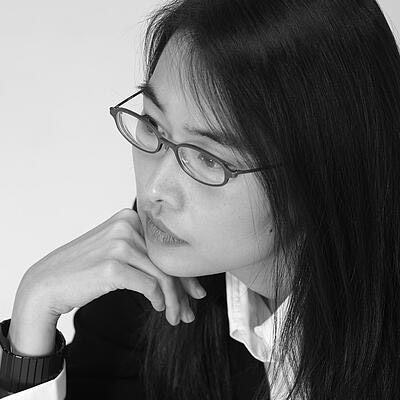 rossana hu
Rossana Hu is an internationally recognized interdisciplinary architect and the founding partner of Shanghai-based design studio Neri&Hu (with Lyndon Neri). In addition to designing buildings and monuments around the globe, the studio has also collaborated with furniture makers, like Poltrona Frau and De La Espada, to express their vision in the world of interiors. Hu is the first woman to have been appointed chair of the architecture department at Tongji University in Shanghai.
patricia urquiola
Spanish architect and designer Patricia Urquiola's work is beloved for its visual allure and vibrancy. Urquiola approaches design by first establishing a work's "fundamental element"—a dearly-held instruction she received from her mentor, Achille Castiglioni. In addition to running the studio she founded in 2001, Urquiola has also served as Cassina's Creative Director since 2015. A handful of Urquiola's pieces, like her Fjord armchair and footstool, are in MoMA's permanent collection.
stine gam
Stine Gam, a Copenhagen-born designer, brings her Scandinavian sensibilities to the studio she co-founded with her Italian partner, Enrico Fratesi, in 2006. Described as the meeting ground of "Danish simplicity and Italian intellectualism," GamFratesi designs visually experimental pieces that uphold traditional craft. Their outdoor furniture line for Minotti represents Gam's streamlined vision.
Seyhan Özdemir
The names of Seyhan Özdemir's designs (Sleepy, Scrub, Pumpkin, Mushroom Family) say a lot about how she thinks. The Turkish designer and co-founder of Autoban studio (with Sefer Çağlar and Efe Aydar) is known for her space-centric approach to interiors and her statement designs that employ both sophistication and wit. Autoban's Ladder Bookcase for De La Espada is available through Studio Como.
Valentina Del Ciotto
After receiving training in industrial, environmental, and interior design, Italian designer Valentina Del Ciotto co-founded Spalvieri & Del Ciotto with her partner, Simone Spalvieri. Spalvieri & Del Ciotto collaborated with Poltrona Frau on the Times bed, which celebrates the namesake font's enduring typographic elegance. This piece exemplifies Del Ciotto's conviction that every object should withstand the test of time in both durability and aesthetic appeal.
lindsey adelman
American lighting designer and artist Lindsey Adelman creates fixtures for Roll & Hill that embrace pop and pastiche in their sculptural ingenuity. Adelman studied literature and wrote Smithsonian catalog texts before going to RISD to pursue industrial design, and her work is visibly inspired by her multivalent past. Bits of history, poetry, and architecture all light up in her surprisingly original pieces, like her nautically inflected Knotty Bubbles collection.
paola lenti
Paola Lenti began her eponymous Italian furniture studio nearly 30 years ago with the ambition of bringing her intense interest in color together with textiles and materials research. What began as a brand focused on outdoor seating has since flourished to include interior furnishings. For either environment, Lenti's material innovations are what's on display: her research has resulted in several proprietary fibers that can be created in almost 300 distinct hues.
---