Overview
The hand-tufted Wisp Rug by Minotti is a shag carpet that pays homage to the Seventies with its pop inspiration and texture. Its vaguely unruly look softens the tone of the furniture in the Minotti collection, suggesting a more intimate atmosphere in the room. A conversation starter, Wisp is available in several monochrome colors and three shapes: rectangular, round, and square.
Materials
Made 100% of New Zealand wool, hand-tufted artisan workmanship
Backing is made of polyester
Lining material is treated with hypoallergenic prevulcanized natural latex
Surface profile is 45 mm thick
Overall weight 5.5 kg/m²
Available in custom sizes (multiples of 50 cm)
Because it is handcrafted, the overall size of the rug can vary by approximately 3cm, even on custom-sized rugs.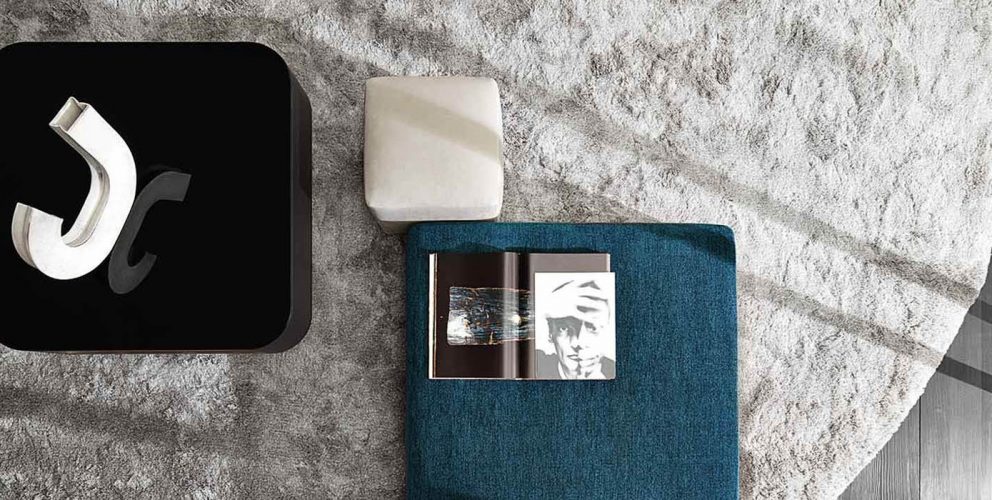 About Minotti
Minotti is the embodiment of the "Made in Italy" moniker—timeless design, utmost quality, and a strong, recognizable identity. Established by Alberto Minotti in 1948 in the small town of Meda, Italy, the company started as a small-scale artisan workshop and has since developed into a global enterprise and one of the most well-respected furniture brands in the world.