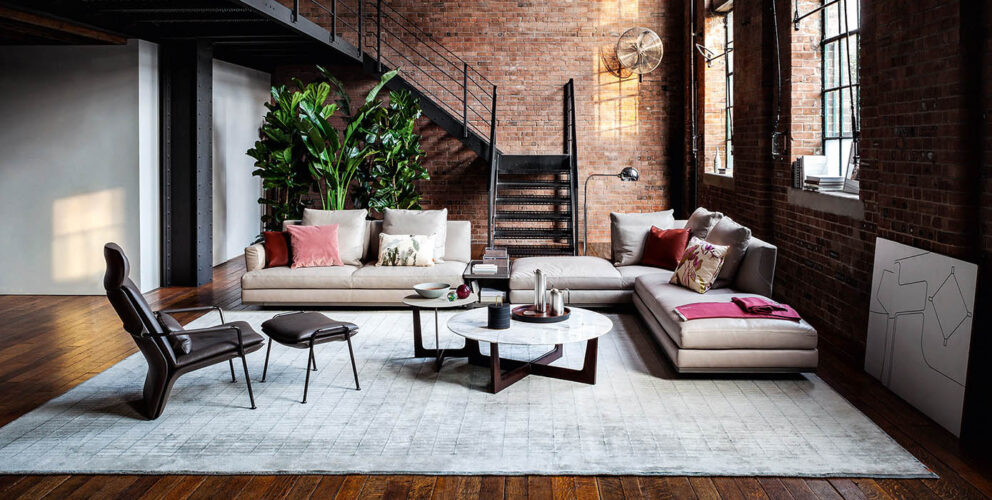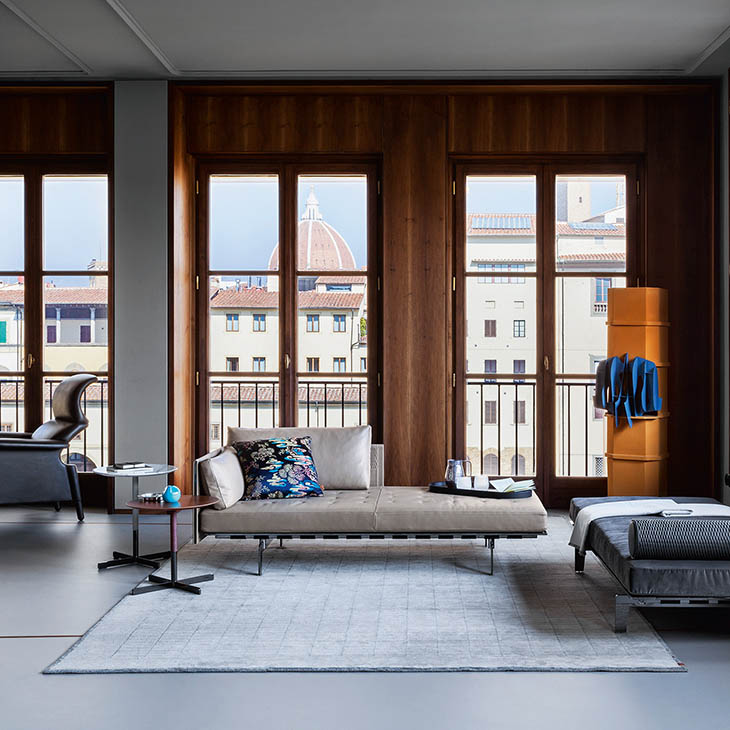 ---
Overview
Chado Rug by Simona Cremascoli for Poltrona Frau reveals processing techniques that have always belonged to the rug culture. Delicate threads of bamboo silk and thick threads of linen, processed with the time-honored knotting technique, form rugs of three-dimensional value. The minuscule knots are then cut one by one according to the 'cut' process. The result is a velvety, continuously changing surface where the sheen of the silk alternates with the opaqueness of the linen, which also gives body to the texture.
Details
The Chado rugs are knotted entirely by hand on wooden frames (155,000 knots/m2)
The composition of the usable surface area is 40% linen and 60% bamboo silk
The rug is 7 mm thick and weighs 3.5 kg/m2
Dimensions 200×300 cm and 250×350 cm
Made-to-measure dimensions also available on request
The bamboo silk tone-on-tone edging is entirely hand sewn to refine and embellish the four sides of the rug
Chado is available in the colors Pearl Grey, Earl Grey, Antique Yellow, Copper, and Soft Blue
Chado rugs are produced in India with respect for working conditions
The hand-sewn saddle leather label is stamped with the Poltrona Frau brand
---
About Poltrona Frau
Known for its virtuosity with leather, Poltrona Frau represents a blend of expert craftsmanship, sustainability, and sartorial savoir-faire. Founder Lorenzo Frau founded the company in Turin in 1912 after seeing Chesterfield sofas in England and imagining their success in Italy. In less than two decades, Poltrona Frau was furnishing the most important interiors in Italy, including the residences of the Italian Royal Family.